SALES TEAM SPOTLIGHT: Bobby Phelps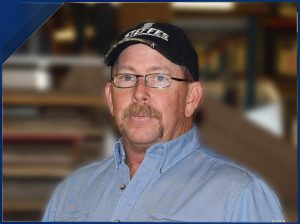 Bobby Phelps is our Field Service Supervisor in the Permian Basin. Bobby was born and raised in Midland, Texas and was hired as our first team member in Texas 5 years ago as a Technical Sales Specialist. During this time he has managed everything from shipping and receiving to inventory management to sales and service of Steffes oil field products around West Texas. 
As Steffes has grown, so has our team in the Permian Basin. Bobby has enjoyed witnessing the growth the company has undergone in his home state.
"When I first started with Steffes I was unloading trucks with a tractor in my yard," said Bobby. "To see where we are now from when we first started, I've enjoyed being part of that growth and being part of something bigger than myself."
His favorite part about his role at Steffes is taking care of the customer and problem solving any issue that may arise out in the field. To Bobby, providing great service means ensuring the customer is well taken care of from the sale throughout the life of the product.
"It's something I take seriously and I really like doing it," said Bobby.
A typical day in his role includes scheduling service calls with companies who use Steffes products, loading and unloading inventory trucks, sending product shipments to customers and keeping track of inbound and outbound shipments.
"My favorite part about working at Steffes is all of the help and support we receive from our corporate office 1,200 miles away in the Bakken," said Bobby.
He has enjoyed helping Steffes grow in the Permian to a dedicated West Texas customer-based sales and service team over the past 5 years. Steffes stocks inventory in our Permian yard so our team can respond quickly to sales and service needs operators may have for flares and other surface equipment we offer.
When he's not helping customers in the field, Bobby enjoys spending time with his family, practicing target shooting at his private range, and enjoying time at the lake boating, water skiing, and kneeboarding.