Company Milestone: First Vessels Manufactured with Sub Arc Welding Technology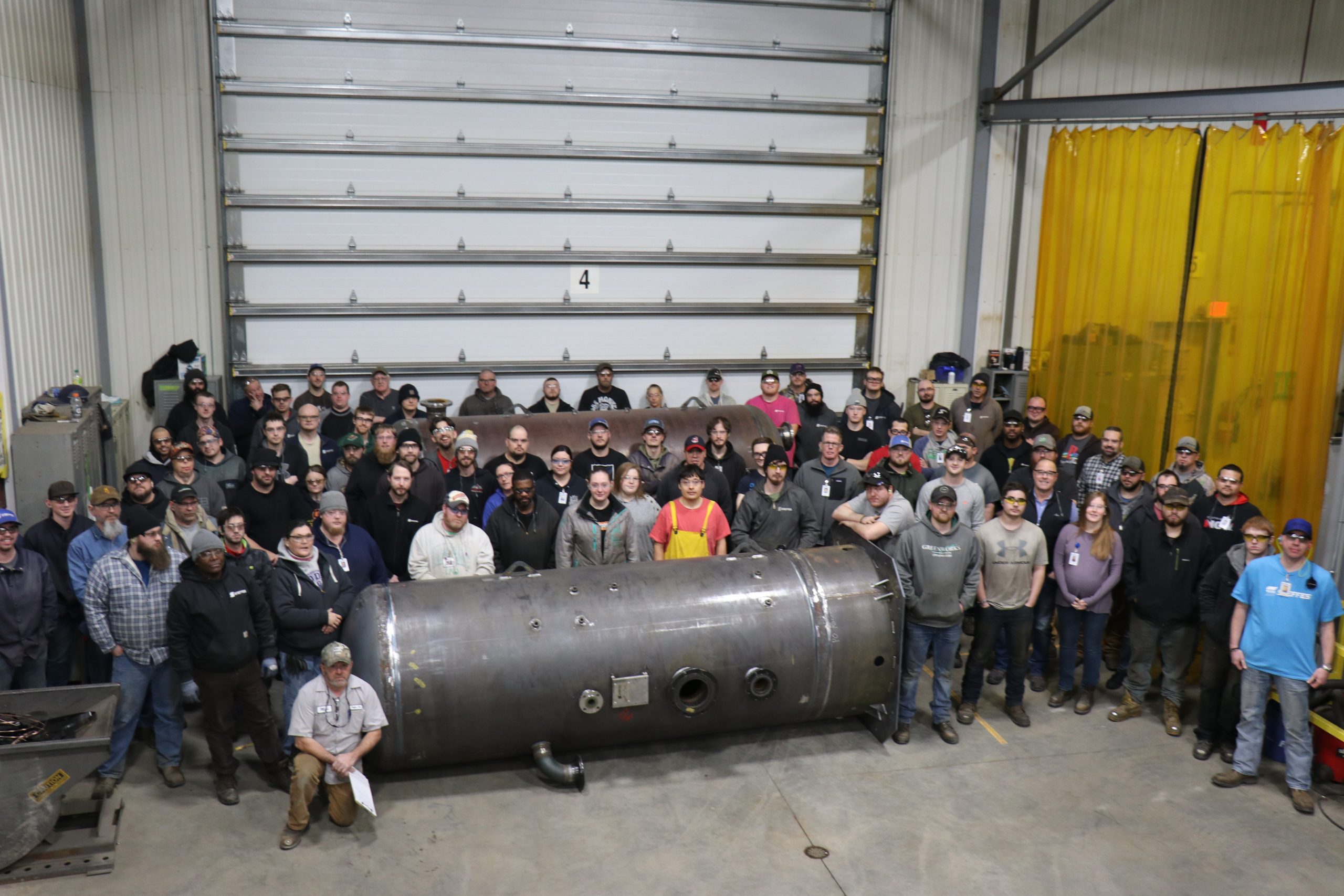 Steffes is celebrating another milestone in our journey as an ASME certified code shop. We have completed the first two vessels to be produced at our Grand Forks East facility with our new sub arc welding technology. 
Steffes invested in adding sub arc welding to our portfolio of manufacturing capabilities as a part of our code shop offerings. This addition allows us to manufacture larger pressure vessels safely and efficiently. 
ASME code also known as ASME Boiler & Pressure Vessel Code or BPVC is the standard that regulates the design, development and construction of boilers and pressure vessels utilized in a variety of industries. 
Our team includes pipe and pressure vessel welders that are certified in accordance with the ASME Section IX, ASME Section VIII div 2, and B 31.3 standards. Steffes is an accredited Code Shop for Pressure Vessels with U, UM and R stamps. We also follow qualified Welding Procedure Specifications. In addition to these guidelines all our pressure vessels pass rigorous testing before delivery including radiography, magnetic particle, liquid penetrant and visual testing to meet code of construction or customer specifications.
Thank you to our team that made this advancement possible!