SALES TEAM SPOTLIGHT: Bob McCoy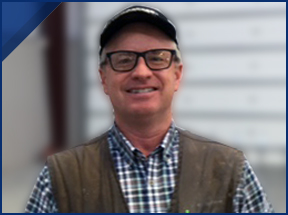 Bob McCoy is a Key Accounts Manager for our oil and gas product line based in Casper, Wyoming. He began his career with Steffes 7 years ago as a Product Manager for New Product Development before transitioning to his current role as a KAM. 
Bob supports oil operators in basins around the Midwest including the Powder River, Anadarko, DJ, San Juan, Piceance, and Uinta basins.
His background as an engineer helps him fit operators with the appropriate surface equipment to meet their needs.
"I have an engineering degree so that helps when talking to operators," said Bob. "I've been around this industry since 1983 so I know the product."
He works with our Wyoming based Energy Services team on flare assembly, installs and servicing our range of oil field products including pressure regulating blowers, variable orifice flares, air assist flares, treaters and separators, and a variety of other oil accessories. 
A typical day in his role includes phone calls with his customers, visiting sites on service calls, and managing inventory in the Wyoming yard to ensure products are in-stock and readily available for delivery or pick-up when operators need them. 
Bob's favorite part about his role as a KAM at Steffes is having "the freedom to do what I need to do to keep the customer happy."
"Steffes allows me a lot of free rein to go out and visit clients all over," said Bob.
When he's not working or visiting operators on-site, Bob enjoys gardening, landscaping, and fishing in the warmer months and downhill skiing or building model railroads during the winter months.