SALES TEAM SPOTLIGHT: Mike Kelley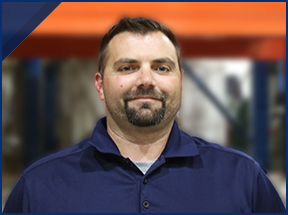 Mike Kelley is a Key Accounts Manager for oil & gas dedicated to the Bakken. He recently moved from California to North Dakota to begin his career at Steffes. Before transitioning to his current role in the oil & gas industry, Mike worked in sales in a variety of other industries for 15 years.
"What appealed to me about oil & gas was being able to learn something new," Mike said. "I interviewed with Steffes and really liked the people and the company culture." 
Mike and his wife are from Alaska and wanted to make the move to North Dakota for the smaller community feel and variety of outdoor activities they could enjoy that remind them of home.
"I like North Dakota because it's similar to Alaska, there's lots to do outside," Mike said. "My favorite thing about working at Steffes is the people, the team atmosphere, and the culture." 
No two days are ever the same in his role which keeps things exciting.
"I really like meeting with different people from all different backgrounds professionally, from engineers to production staff to people who have been in the oil & gas industry for 30+ years and just learning from them," said Mike. 
When he's not working, Mike enjoys spending time with his wife and 3 young daughters doing anything outdoors including camping, boating, hunting, fishing, and golfing.