Steffes Spotlight: Tabitha Voytek
Steffes Design Engineer Tabitha Voytek is no stranger to big moves and making things happen. Tabitha received her bachelor's in  engineering physics from the University of the Pacific in northern California. After she crossed that degree off her list, she packed her bags and headed east to obtain her master's degree and ultimately a Ph.D. in physics from Carnegie Mellon University on the opposite coast. And her travels didn't stop there.
Tabitha's academic work in radio astronomy (read: telescopes) with a focus on instrumentation and data analysis took her abroad to various locations around the world, including on a post-doctoral trip to South Africa. In addition to spending time in the African desert and the grasslands outside of Johannesburg, she spent a month on Marion Island, halfway between South Africa and Antarctica, at a research outpost collecting data with an independent telescope.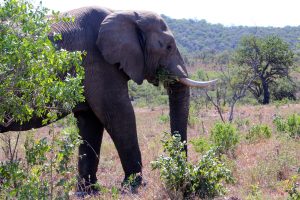 After completing her post-doc work, Tabitha returned to the United States just in time for one more big move. Her father, who was serving as a pastor in Los Angeles at the time, was called to be the new pastor for a small church in Dickinson. Tabitha decided it was time for something new and chose to relocate with her parents to explore her opportunities in North Dakota.
When she arrived in Dickinson, she began her job search. While her initial career plan was to go into academia – finishing grad school and becoming a professor – she quickly realized she is "more of an engineer and less of a theorist." She wanted to transition out of academics and into a more standard production environment while still utilizing her design and R&D experience. "I was doing instrumentation, building telescopes, and I really enjoyed all the lab time," she said. "When I came across the engineering role at Steffes, the opportunity to continue to work in a lab setting doing R&D and new product design was very appealing."
Three years and a few position titles later, she is enjoying her time in the Electric Thermal Storage division and is looking forward to the upcoming launch of Steffes' new Serenity ETS furnace. Tabitha was the engineering project lead for the Serenity project and helped her team move from concept to production in just over a year, an incredibly quick turnaround.
"We were approached by one of the largest hydroelectricity producers in the world about designing a whole home ETS heater with a smaller footprint than our Comfort Plus unit," she explained. "The initial conversations began in November 2020. By September 2021 we had an approved design, received our UL safety standards listing, and had produced five pilots for residential installation."
With production currently underway, the official Serenity product launch is scheduled for early 2022 and is a significant milestone for Tabitha and the rest of the ETS engineering team.
So, what's next for Tabitha? More playing in the lab, of course!
"I enjoy how much we as a company prioritize innovation through collaboration in our design and development processes, whether we are working on creating new ideas or improving our existing products."
She added, "I'm most excited about working on developing a new generation of ETS heaters with innovative solutions that allow us to integrate better with modern ways of thinking regarding smart appliances and web connectivity."
One thing that she particularly appreciates about Steffes is being in a work environment that encourages collaboration, trading ideas, and talking through challenges to come up with the best solutions.
"We're always having fun, figuring out new things or coming up with new ideas. Really interesting things come out of the way we communicate openly and collaborate." She continued, "Steffes very much has a community feel. Everyone takes the time to get to know each other and is very friendly. It's a pleasant environment to work in!"
Outside of work, Tabitha plans to continue to travel and enjoy her hobbies, including interior design, fiber arts, photography, cooking, gardening, and crafting.