Steffes to attend 2022 NRECA TechAdvantage Conference & Expo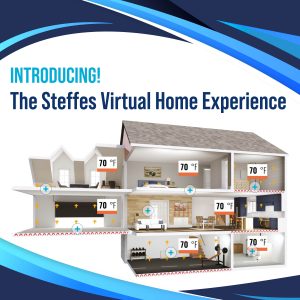 A global pandemic may have slowed some down, but at Steffes, we have been busier than ever. We are hard at work developing new Energy Technology Solutions, and we are looking forward to showing them off at the 2022 
TechAdvantage Conference & Expo
March 7 – 9, in Nashville, TN.
This event exposes industry professionals to leading-edge strategies and best practices created to share and demonstrate advantages in science, technology and other industry areas.
During next week's event, Steffes will be participating as an exhibitor – sharing new products, giving a sneak peek of what is in the works, and launching the brand new Steffes Virtual Home Experience to demonstrate exactly how our Electric Thermal Storage products can integrate into any home. 
With innovative solutions that take advantage of renewable energy, meet decarbonization goals, and provide beneficial electrification, Steffes is looking to help electric cooperatives take their organization into the future and discuss how our cutting-edge technologies can be implemented into their co-op's strategic planning.